Looking for bookshelf inspiration? Here are five ways we love to style your reading nook and bookshelves! 
MAKE IT RAINBOW
We love some colorful shelves! The rainbow color scheme is always so appealing to the eye. Don't want to break up your series for the sake of color? Try for some smaller shelves that are all standalones! 
Photo credit: @bookswrotemystory
 

 

View this post on Instagram

 
---
ADD SOME PLANTS
House plants add such a home-y feel and the fresh greens really liven up a bookcase! Add some plants in here or there, or if you don't want to give up bookshelf space to add a potted plant, grab a bigger one to place in front of your bookcase! 
Photo credit: Jessica Issac / Apartment Therapy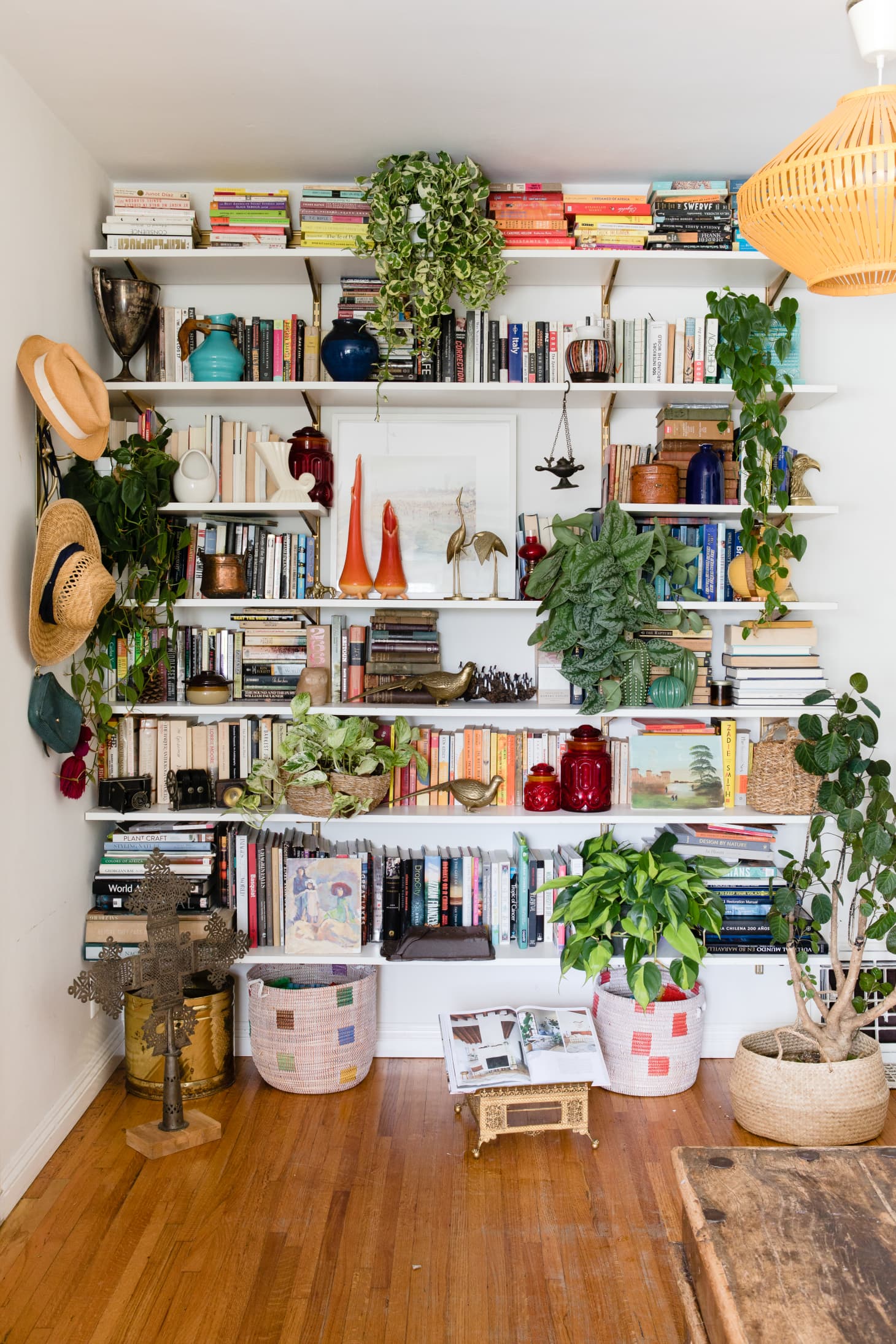 ---
MATCH IT WITH MERCH
You know we love some candles! Sprinkle some book-related merchandise on your shelves next to the matching books of choice. Don't care about match a series to an item? There are still tons of bookish items that you can feature on your shelves that doesn't have to match a particular fandom!
Photo credit: @meganthemeganerd
 

 

View this post on Instagram

 
---
ADD SOME ARTWORK
Add a few show pieces by adding some decorations or artwork! Create some focal points by changing up the content of your bookshelves. A neat table-top piece of artwork, statue, sculpture, or even something as simple as a vase can compliment your bookshelf choices, or add some beautiful artwork! Book-related? Even better! 
Photo credit: Helen Norman / Better Homes & Gardens
---
DISPLAY SOME SPECIAL EDITIONS
Looking to show off your favorite authors and make their books shine on your shelves? What better way than to make them the most-owned and displayed?? Show off your favorite collections by beefing them up with special editions and foreign copies of your favorite books!
Photo credit: @bibliotrix.lestrange
 

 

View this post on Instagram

 
---
Which of these style choices do you like for your book nook? What other ways do you add some personal style to your bookcase? 
Don't forget to check out our Reading Nook candle which pulls inspiration from gorgeous book nooks like these! 
fern · tea leaves · bergamot · mint